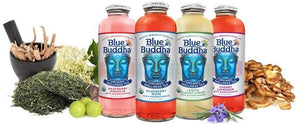 "5000 years of wisdom in a bottle"
They say wisdom comes with age. We say it comes with delicious, organic herbal green tea.
Unfortunately - not everybody believes mindful meditation, herbs, a balanced diet, and love can help heal the soul. At Blue Buddha, We do. Do You?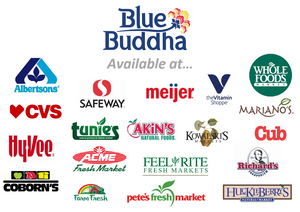 Find Blue Buddha
Some Stores may only carry Blue Buddha in certain regions. Contact Us for more details.
Blue Buddha's Herbs
Click on an herb to learn more.
Blue Buddha Organic Wellness Tea's combines the freshest organic green tea with a proprietary blend of ayurvedic herbs. With ingredients like Ashwagandha, Maitake Mushrooms, Amla, Organic Green Tea, Rose Pedal, Hibiscus Flower, Elderflower, Chamomile and Lavendar- Blue Buddha is not "just another tea"